Corky Winers was incorporated in August 2020 after at least a year in the making.
The Corky Winers was created from a mix of our knowledge of the challenges of living rurally, our love of wine and good food and our desire, following an inspiring wine road trip around France, to support winemakers and local businesses.
Amy and Sam are the Directors of Corky Winers.  Amy has a long history in the legal industry, having been a solicitor for more than ten years and Sam's background is in aviation both within the RAF and most recently civil aviation which has sadly been greatly affected in recent times.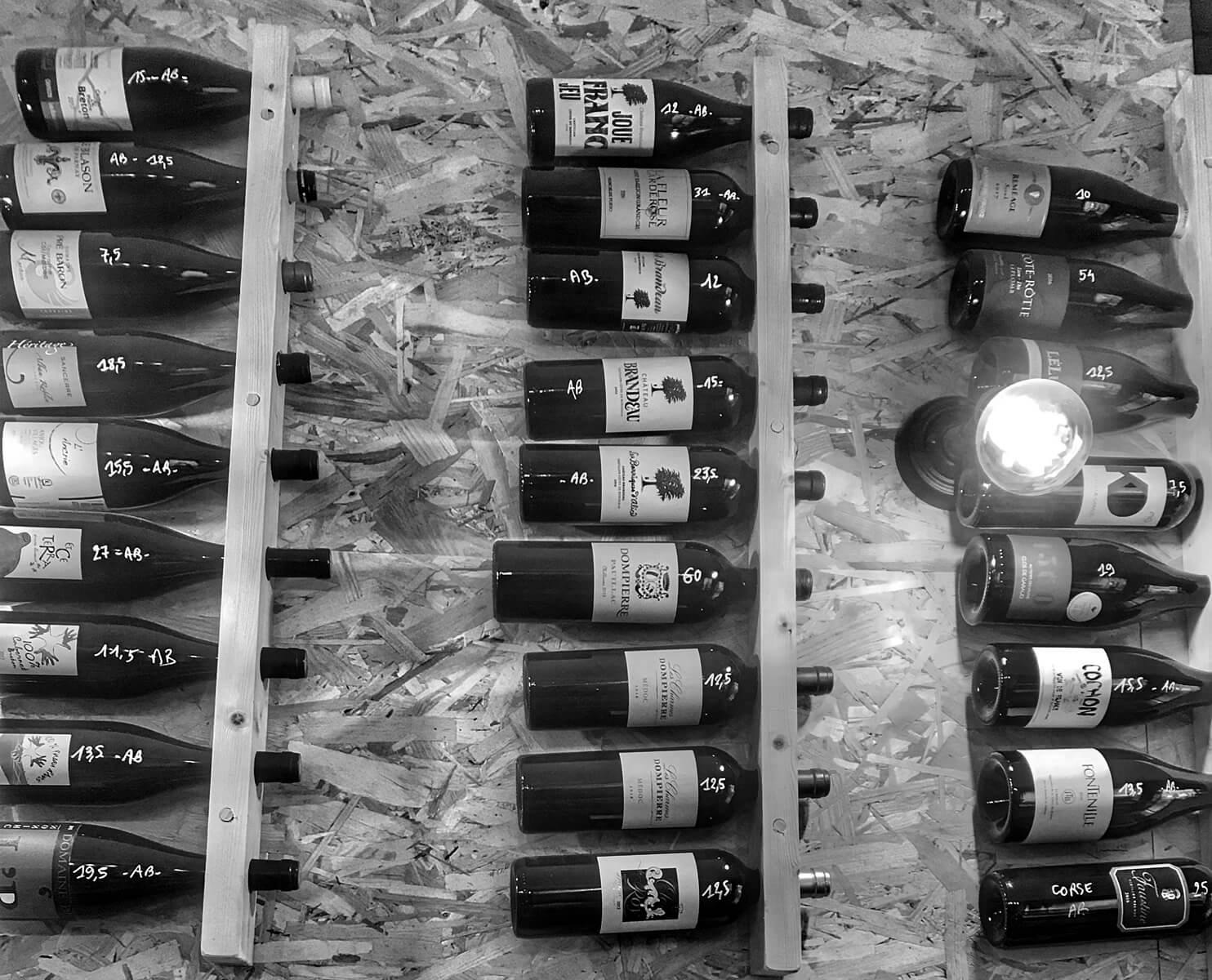 Our thoughts behind becoming Corky Winers…
Amy:
I can't remember how many times I have googled same day cheese, wine, charcuterie and came up with nothing.  We cannot get, where we live, the delivery services that are available in large towns or cities.
I have often spoken to my friends who live in London who cannot comprehend that you can't just pick up the phone and get any cuisine you want delivered within an hour.  That said, I wouldn't change where we live, it is quiet and beautiful and has a wonderful sense of community but living here requires careful food (and wine) related planning which can be tough when you work full time or have a busy family life.
There was certainly a gap in the market for same day delivery of good wine, quality beer, cheese, charcuterie and snacks in our local villages.  Our aim is to fill that gap but we are conscious that we want to support both our local producers wherever we can and those small producers in France who made us so welcome when we dropped in to see them on our road trip.
We believe firmly in paying all our producers a fair price for their products.  That does though mean that we had to recognise that we cannot compete with supermarket wine prices but then again, our wines are not supermarket wines.
We want to provide good quality products and we have tried to include our favourites – what is a better way to do business than to sell what you love?
I was so keen to try and do things differently, even the name of our business is unusual and fun, we didn't want to be overly traditional or to be a business that people feel intimidated to approach or talk to.  We are very normal, we don't know everything, we don't pretend to know everything and we want to develop our business in collaboration with what our customers want and like so it is important to us that our customers can and actually want to talk to us.
Sam:
My passion in life has always been wine and craft beer. My fiancé Amy would describe me as a boring old man (I'm still in my 20's) as I enjoy researching brewing and wine making. I've commandeered our garage and built a small microbrewery which I hope to one day use to make our own craft beers for the Corky Winers.
It all started growing up in Cornwall, where after not knowing what career path to take, I decided to join the Royal Air Force and train in Flight Operations. During my relatively short time in the Service I travelled around the country and eventually ended up working in Hampshire. Then I met Amy and the rest is history. After working at a London airport for a short time, Amy and I discussed starting our own business doing something we both loved- neither of us enjoyed our jobs as we both worked for profit-driven businesses that failed to reward all the effort we had put in. When Covid came along, the aviation industry was on its knees and redundancies were mentioned. Amy and I both felt we had nothing to lose and so we fast-tracked our Corky Winers dream.
I am so proud to be launching this new business venture and I hope that our pride and passion is passed on to our customers. We are not trying to be something we are not; we are a couple who loves fine wine and local produce, we aren't purely profit driven and we will always make sure that our producers work with us so they get a fair price for their products.