Back in March of 2019, before the world was turned upside down and you could enjoy yourself without wearing a face mask, Amy and I embarked on a road trip around France. When we arrived in Champagne we were taken aback by the incredible scenery, idilic little villages and of course the wine!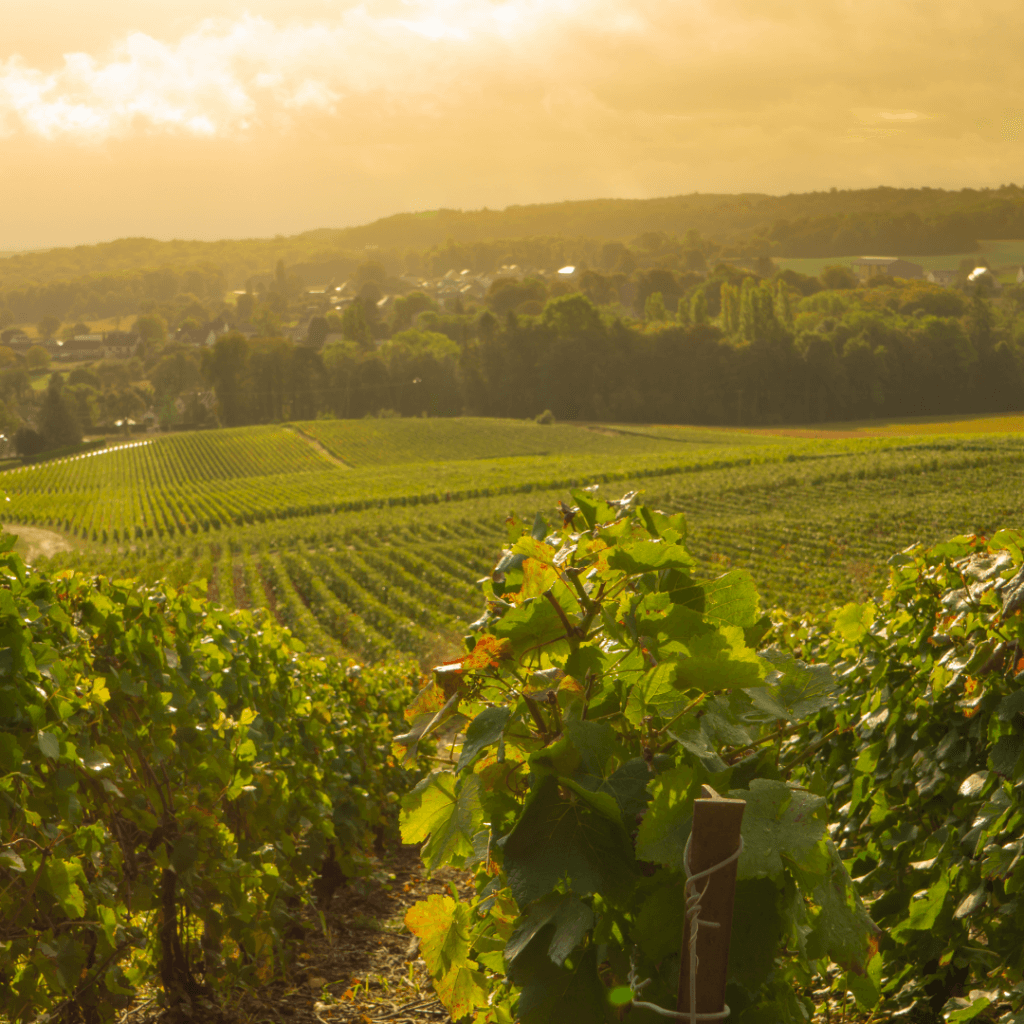 A lot of people associate the word 'Champagne' with fizzy wine and nothing else. Champagne is a place and a very special place at that. The Champagne region, an hour's drive east of Paris, is devoted to producing the most luxurious sparkling wine on the plant. The countryside is filled with vineyards and small wine growing villages- it's like going back in time.
Champagne has a history of vine-growing that dates back to the dawn of Christianity, and its vineyard boundaries have been defined by France's appellation system (Appellation d'Origine Contrôlée or AOC) since 1927.
But why is Champagne one of the most famous wine growing regions in the world? It is a combination of being as far north as vines can be grown commercially in France and of course the 'terrior'. A combination of chalky soils with a limestone subsoil encourages the vines to grow their roots deep into the ground in search of water, and once established gives the vines a supply of water year round. The soil also helps to give Champagne its unique mineral-like quality as the vines absorb minerals within the chalk and limestone.
Although most wines from Champagne are white or rosé in colour, the grape varieties grown are predominately black grapes. Less than 30% of the regions grapevines are Chardonnay, the light skinned Burgundy grape. Pinot Noir the red skinned Burgundy grape covers roughly 40% whilst Pinot Meunier, a fruitier and early maturing variety of Pinot Noir, is the region's third most prominent variety and covers the remaining 30%.
What are the best villages for growing Champagne?
There are 319 Champagne villages which are graded for their grape-growing potential using the Échelle des Crus scale, a percentage system. The lowest scoring villages are 80% and the highest 100%. There are currently 17 villages awarded 100% qualifying as Grands Crus. Of these, Äy, Bouzy and Sillery are some of the best known for black grapes and Avize, Cramant and Le Mesnil for Chardonnay.
Premier Cru villages, the second most prestigious title awarded to wine growing villages fall into the 90 to 99% bracket and offer the best quality vs price point in our opinion! We have imported some incredible 1er Cru Champagne straight from the producer which is currently not available anywhere else in the UK:
Keep an eye on our blog for the next instalment!